Connectivity
Chrono Consult: Reliable IoT Technology to Track Extreme Athletes and Keep Events Safe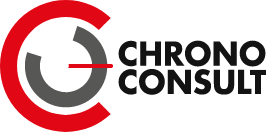 Chrono Consult specializes in timing and GPS tracking solutions to provide the best tools for sporting event organizers worldwide, including:
Hawaii
Hong Kong
The Caribbean
Madagascar
Europe
Remote areas
Chrono Consult has been the official timekeeper of the French Mountain Bike Cup in cross-country and downhill since 2021. The French Motorcycling Federation selected the company for the timing of the French Enduro Championships.
It is also the only company assuming accuracy timing for the Stand-Up Paddle French Championship and many other national events. This responsibility shows a great sign of confidence that validates Chrono Consult's expertise.
Chrono Consult's History of Excellence in Sports Timing
Since its founding in 2008, Chrono Consult has developed proficiency in two key areas that make up its two branches:
Chrono Consult Event: Offers sports timing services for all sporting event types
Chrono Consult Techno: Sells timing equipment for sports practices
Chrono Consult customers include coordinators of major and world championship events in:
Marathon and trail running
Cycling
Car racing
Windsurfing
Kitesurfing
Stand-up paddling (SUP)
Adventure racing
Outrigger canoeing
Musher racing (sled dog)
These customers trust the company for its innovative products, which include:
RACE RESULT: The technology leader in sports timing, products include bibs, bike plates and chips suitable for timing sports of all kinds
FDS Timing: A Swiss brand that develops its timing solutions in-house, these products are used for skiing, horse riding and motorsports and tested in real situations to ensure the highest quality and precision
Colorado Time Systems (CTS): Provides two systems for high-tech timing and display equipment to use in first level, national and international competitions
GPS tracking: Chrono Consult markets its GPS tracking solution, selling beacons and platform rights to exploit the equipment
The Challenge: Tracking Athletes in Any Environment
Chrono Consult closely follows current trends in trail running and ultra-bike events, which push human capabilities to extremes. For example, some running races cover up to 300 km, while some bike races exceed 2,500 km.
The Race Across France, for example, invites cyclists to take on a fabulous 2,500 km challenge, with a rugged route crisscrossing France via the Alps. Under such life-and-death circumstances, event organizers need best-in-class tracking technology to ensure the safety of the athletes.
Event organizers' athletes often move through different mobile networks. Chrono Consult aims to provide the most accurate, real-time tracking technology. Therefore, its solution must be quick and easy to deploy, leveraging the most reliable connectivity and roaming capabilities possible.
For instance, an organizer in Madagascar needed to deploy a GPS tracking system solution at the last minute. Chrono Consult provided a full package to the organizer that did not require working with multiple mobile network operators (MNOs). The solution included:
Hardware
Web platform
IoT SIM solution
Data plan
Reliable roaming capabilities
The Telit Cinterion Solution: Keeping Athletes Connected and Safe
Since 2011, Chrono Consult has been using our IoT SIMs and data plans, which can be tailored for specific markets and meet complex needs. Our SIMs provide access to the largest network possible, coupled with flexible roaming, even in the most challenging environments.
Our global MNO partner network unifies IoT connectivity into one secure, cost-optimized touch point. We offer in-house solutions and certification to accelerate and streamline cross-border IoT connectivity deployments.
Chrono Consult's GPS solution allows event organizers to improve safety by locating athletes or medical resources in real time on the course. Organizers receive alerts when problems arise, such as SOS, immobility or route deviations, so that they can react as quickly as possible. They also receive race highlights on different media (e.g., giant screen, website, tablet etc.) and can follow the race in real time from phones.
"Telit Cinterion's support and reliable connectivity enable us to provide our customers with one-touch network access. This access offers unmatched remote tracking, visibility and control. That's critical for high-risk events that take athletes into remote locations and extreme conditions. Our reputable solutions have made us renowned among some of the most celebrated event organizers and racers. On average, we've seen a revenue increase by more than 20%."

— Mickael Blanchard, GPS Tracking Project Manager, Chrono Consult
"Chrono Consult's solutions enable us to meet the needs of followers and spectators. From one device, we can bring distance running to life for fans and increase practitioners' safety. Chrono Consult empowers us to improve our rescue system and ensure reliable timing and real-time rankings."

— Philippe Marchegay, Championnats de France de Stand-Up Paddle/Dordogne Integrale
The Result: Chrono Consult Is a Name Synonymous with Trust
Customers trust Chrono Consult for its systems that assume athletes' safety in some of the world's most famous events. In 2023, the Chrono Consult tracking system will be deployed by event organizers of a new race across Switzerland. The route takes runners along the Alps on a course extending more than 650 km.
Let us know if you are interested in working on a customer case study.