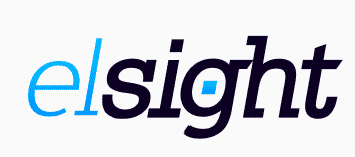 It is critical for organizations creating next-generation long-range delivery drones to integrate advanced technologies and capabilities into their platforms. This integration will ensure connectivity even in remote areas.
The missing piece is a reliable communication system that enables the autonomous beyond visual line of sight (BVLOS) drone delivery network. Such a system would allow effective drone control and maintenance. Moreover, it would facilitate seamless connection to ground maintenance systems worldwide — even on remote islands and mountainous regions.
Elsight's Halo is that system.
Halo is an always-on drone connectivity solution. It combines multiple flexible communication links with advanced bonding algorithms. In urban and challenging rural environments, this combination provides a modular, multinetwork, agnostic communication solution ideal for BVLOS flights.
Halo maintains high-bandwidth transmission through its unique "sixth sense" bonding capability. It checks for compromised channels and reroutes to the most suitable channel, providing a high degree of reliability and safety. This connectivity solution increases the chances of gaining regulatory certification for commercial BVLOS drones.
DroneUp is an integrated platform that makes drones the most simple, efficient way for businesses to reach their communities. It is one of many companies using the Halo technology to leverage its robust connectivity solution for:
Command-and-control redundancy certification
Critical and secure data transmission
Uninterrupted connectivity
DroneUp is a U.S.-based preferred supplier to some of the world's largest retail and logistics groups.
The IoT Connectivity Challenge for Drones
Elsight was faced with the challenge of providing an absolute connection-confident solution for uncrewed vehicles without failovers. Elsight turned to Telit for:
Reliable modems
SIM connectivity solutions
Fast turnaround
Unparalleled support
Credibility
Excellent supply chain
Telit IoT Connectivity Solutions for BVLOS Drones
Elsight leveraged our IoT connectivity management tools to get their IoT drone deployment to market fast. We reduce connectivity ecosystem management costs by delivering scalable IoT connectivity and global visibility and control for every SIM.
Telit Cellular LTE and 5G IoT Modules
Our LTE Cat 4 modules are part of the flagship xE910 IoT module family. They are based on a design once, use anywhere philosophy and are ideal for applications requiring high throughput.
Telit 5G modules support sub-6 GHz across all major 5G networks, enabling reliable high bandwidth global solutions.
The Telit Advantage
"Due to our close partnership, we get low-level inputs from the module. These inputs allow us to optimize communication and provide our end customers the ability to record cellular reception levels and parameters. In addition, our customers can plan the drone's route based on communication considerations."

— Ronny Vatelmacher, VP Product and Business Development, Elsight
Elsight's Halo can support up to four mobile networks, with 5G support alongside RF and satellite communications. Halo also supports remote ID as required by the FAA and EASA. This support allows absolute connection confidence and command and control between drones and other uncrewed vehicle types — air, land and sea.
"Once we started using Telit for Halo, we saw that downtime dropped to 0%. As a result, we were able to guarantee absolute connection confidence to our Halo customers."

Ronny Vatelmacher, VP Product and Business Development, Elsight
Let us know if you are interested in working on a customer case study.